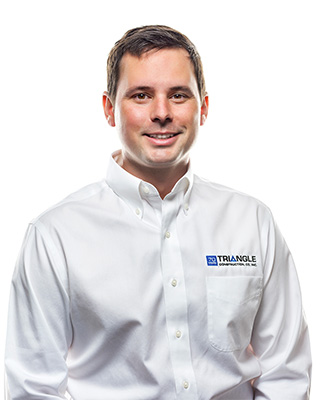 We are pleased to announce the addition of Hunter Sizemore to the Triangle Construction team as a Project Manager. Originally from Birmingham, Hunter is a graduate of Auburn University with a degree in Building Construction. "We are very excited to welcome Hunter and his family to the Triangle team," said Charley Patrick, Manager of Business Development. "He is bringing an impressive level of project management expertise to Triangle."
Hunter brings over a decade of experience to Triangle, with an emphasis on commercial projects. A few of his past projects include Magnolia Park in Greenville, River Oaks Office Building in Charleston, and most recently, GHS Verdae Phase II. He is currently working on the IAG Benefits Renovation project in Greenville.
Hunter lives in Greenville with his wife and daughter and in his spare time, he enjoys spending time with his family, playing golf, and enjoying the outdoors.
Welcome to the Triangle family, Hunter!