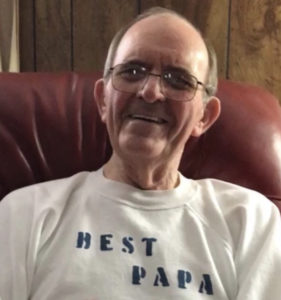 Triangle is celebrating the life of Ronnie Freeman, 77, who passed away peacefully at his home surrounded by his loving family on February 5, 2020. Ron was a beloved employee who devoted 46 years of his life to the Triangle Family as our Safety Director.
Starting out, Ron worked under his father-in-law, who was a Triangle superintendent for 30 years. He gained experience as a carpenter, and later ran the door-hanging crew. After a brief departure, Ron rejoined Triangle and in 1970 was asked to head up Triangle's safety program. His efforts in leading the company earned Triangle a coveted safety record through the years, with numerous safety awards, but more importantly, safe work days and projects completed for Triangle people in the field and in the office. "Making Safety a Habit" became the slogan for the safety program, and Ron's efforts helped turn those words into reality.
Outside of work, Ron was a Sunday School teacher from the age of 18 and faithfully served at several churches and most recently at Welcome Baptist Church. He was an avid Clemson fan and a lover of golf and fishing. He was always ready with a good joke, an entertaining story, or a fun song for one of his 10 grandchildren or 21 great-grandchildren.
We are thinking fondly of our friend and brother this week and are keeping his family in our thoughts and prayers.